IN MEMORY OF EUGENE (GENE) THOMAS
This page is dedicated to trilobite lover and all-around good guy,
Eugene Thomas (1941-2009).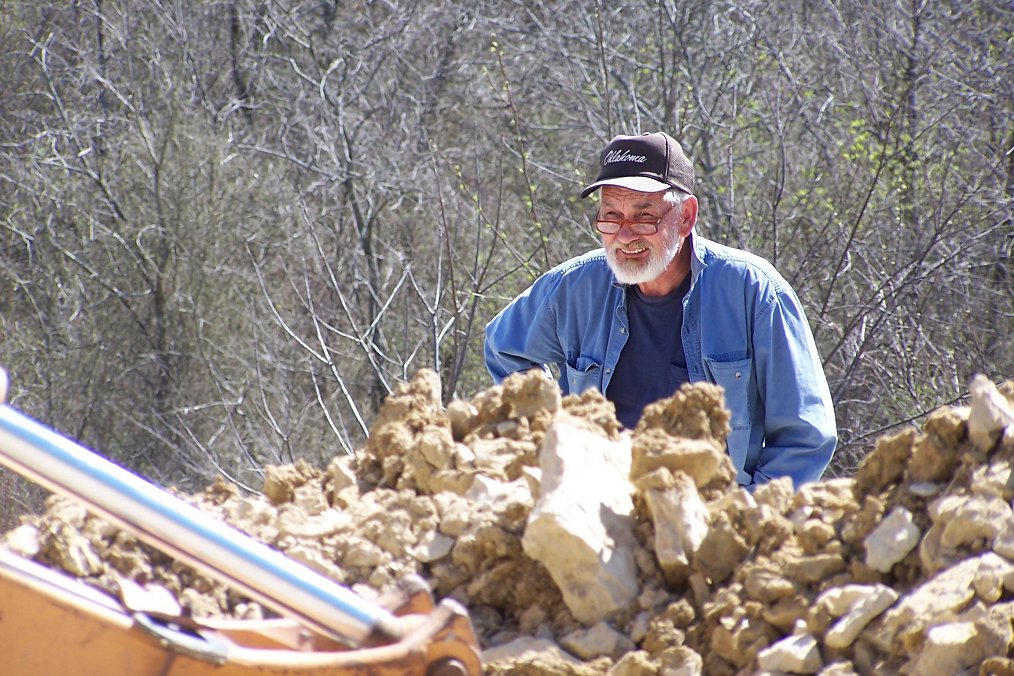 Eugene was one of the most prolific trilobite field collectors in the world. I met Eugene in 1982 at the Swatara Gap site. He invited me to his house to see his collection - the rest is history. Eugene had MANY self-collected trilobites in his collection, and almost as many bugs that he traded for from around the world. Many of his fossils I had only seen in books. He also had a case of fossils he was willing to trade or sell. That case was a treasure trove for me and my collection for decades. Eugene showed me collecting sites in New York and Canada, when I was only visiting local digs in Pennsylvania. We eventually also dug trilobites in Ohio, Utah, Nevada, Oklahoma and many other areas. Later in life, Eugene spent most of his time collecting in the Silurian Rochester Shale of NY and our lease in the Devonian Haragan Formation of Oklahoma. He also dug in OK with Bob Carroll of Black Cat Mountain, who called Eugene "my best friend".
Gene was one of the nicest guys I ever knew, He made field collecting fun and always seemed to make the best find of the day. I will never forget the good times I spent with him, and the genuine smile he always had on his face. Thanks Gene, rest in Peace.

Steve Hess

This part was written by Eugene's son, Mike, a dear friend and key part of the EXTINCTIONS Team:

One of our last collecting trips together, was also one of the best. The drive to the site is always filled with excitement and expectations, joyous discussions of past finds, new places to dig and hopes of good weather.

This trip happened to be one of those rare times when all goes well. Great weather, beautiful flowers and a group of wild horses nearby for several days!

We camped at the site and cooked soup in cans over a nice evening fire. For ten days, from sun up to sundown, we collected with perfect peace of mind. With much persistence, and my Dad's uncanny knack of knowing just where to dig, we came away with many great bugs.

No one loved Trilobites more than my Dad. The hunt and prep of fossils was his life's great passion, which he passed on to me. That gift has shaped my life in so many ways. Thanks Dad!


Click here to see Eugene's obituary.
http://www.legacy.com/obituaries/york/obituary.aspx?n=eugene-s-thomas&pid=132023886&eid=sp_shareobit##fbLoggedOut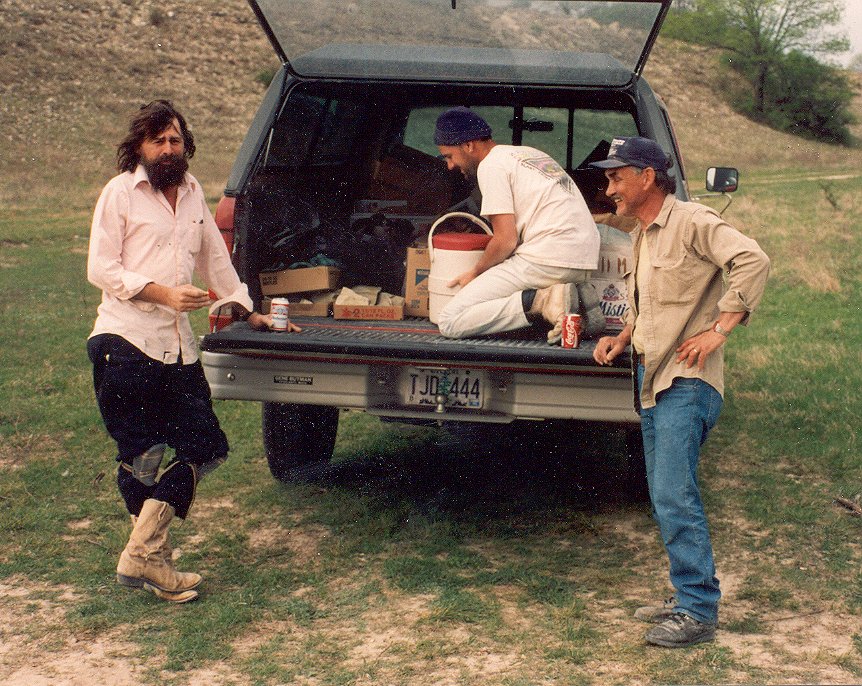 Left to right: Bob Carroll (Black Cat Mountain), Mike Thomas, Eugene Thomas